AmaPura
The custom-built AmaPura takes its name from the former royal capital of Amarapura (Sanskrit for "City of Immortality"). Designed to provide an ultra-comfortable experience along Myanmar's Ayeyarwady River, this vessel is beautifully furnished with a combination of modern and traditional motifs and its shallow draft allows it to navigate the river nearly year-round.
The AmaPura was designed to provide you with a serene home away from home for the duration of your Myanmar voyage. After a full day of sightseeing, there is no greater luxury than to return to a peaceful, comfortable ship and be welcomed aboard with a cool drink and chilled towel. The friendly and resourceful staff will be at your service throughout your entire Ayeyarwady river cruise.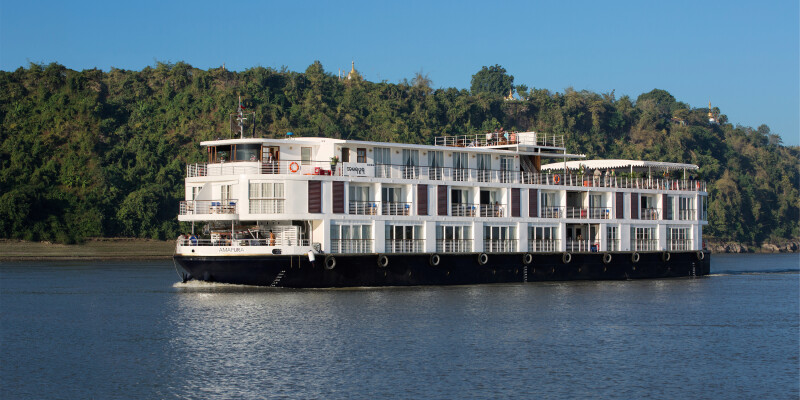 Accommodation
Accommodation on AmaPura includes Suite SA, Suite SB, Suite SC and Suites SD, SE & SF.
Dining
During your time aboard the AmaPura, guests may choose from a variety of western favourites as well as delicious, regionally-inspired dishes. All meals are prepared by on-board chefs and served in the ship's Main Restaurant.
Enrichment
Your river cruise with AmaWaterways will be a luxurious experience from start to finish. Customise how you explore the Burmese culture with a variety of included shore excursions and flexible tour options.
Entertainment
Enjoy a traditional Burmese puppet show and other cultural performances or discussions in the Lounge, a fun and memorable way to delve into the heart and soul of Burmese culture.
Searching for the best deals?
From reduced fares to free flights, and from inclusive drinks packages to free onboard ship credit, we have access to the very best offers to enhance your cruise experience
Enquire now