Silver Moon
Silver Moon has been built by cruise lovers for those who love to cruise. This ship will set sail in August 2020 and will mirror her sister ship. The Silver Moon will maintain the small ship intimacy and has spacious suites for guests to relax in. These are all the hallmarks of Silversea.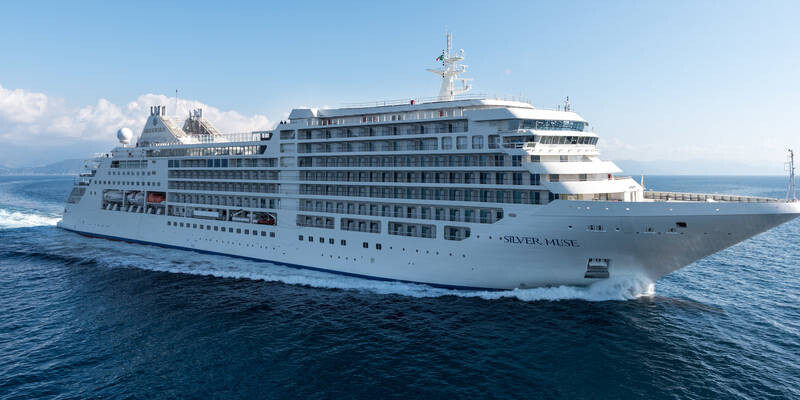 Accommodation
Accommodation on Silver Moon includes Classic Veranda Suites, Deluxe Veranda Suites, Grand Suites, Owners Suites, Panorama Suites, Royal Suites, Silver Suites, Superior Veranda Suites and Vista Suites.
Dining
There are many dining options available on-board Silver Moon. Enjoy delicious Italian cuisine, relax with tapas style dishes or try some sushi. There is a main restaurant which is open for breakfast and lunch and in the evening you can dine with family and friends in the restaurant of your choice.
Enrichment
Discover marvels beyond typical — both onshore and on-board — with the Silver Perspectives® Enrichment Programme. Stimulate your curiosity with lectures by highly qualified Expedition team and guest speakers on-board each cruises. Select shoreside activities alongside the knowledgeable Destination Consultants. Engage in an interactive epicurean programme aboard the Culinary and Wine Voyages. Or compete in daily Contract and Duplicate Bridge sessions on a Silversea Bridge Sailing.
Entertainment
The ship has a Panorama Lounge where guests can meet up with family and friends to enjoy a glass of wine while admiring the stunning ocean views. Listen to the pianist playing on the piano, chat with friends or just sit back and take the atmosphere in. The Venetian Lounge is where the shows are held, it is home to music and dancing. If you fancy a little flutter, there is the casino where you can play Blackjack or Poker. Head to the spa for a treatment or 2 then relax on the Pool Deck by the Jacuzzi and swimming pool.
Searching for the best deals?
From reduced fares to free flights, and from inclusive drinks packages to free onboard ship credit, we have access to the very best offers to enhance your cruise experience
Enquire now