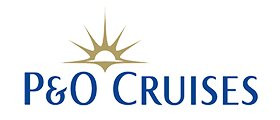 P&O Iona
P&O Iona is designed to bring the outside in. Through innovative design and unique spaces, she connects you with the sea, sky and shoreline.
Iona's SkyDome – the first of its kind in the cruise industry – is one such space. With its glass dome roof and spacious layout, it's flooded with natural light. It offers a relaxed, poolside environment by day, with tantalising dining and drinking options; come evening, the space seamlessly transitions into a must-visit entertainment venue, showcasing spectacular aerialist performances and playing host to party nights under the stars. It's a fun and welcoming space for families, offering laid-back dining, exciting entertainment, a swimming pool and room to roam.
Accommodation
Accommodation on P&O Iona includes Balcony Cabins, Inside Cabins, Outside - Sea View Cabins, Suites and Conservatory Mini-Suite.
Dining
The ship features speciality restaurants, grand main dining rooms and a host of cafe's and snack bars. From elegant fine dining to self-service buffets, there's a wide choice of flexible, casual and club dining options to suit everyone.
Enrichment
The ship's fantastic New Horizons programme offers to passengers the chance to leave their cruise with a new hobby, skill or passion. With classes ranging from cookery, and ballroom dancing, to feng shui and tai chi, passengers can search for true enlightenment.
Entertainment
There's never a dull moment...
P&O Cruises offers the very best in cruise entertainment. Days can be filled with as much or as little as you want, whilst evenings are no doubt the social highlight. When the sun goes down your ship begins to come alive with the hum of conversation and music, and you can be sure of a memorable night.
Searching for the best deals?
From reduced fares to free flights, and from inclusive drinks packages to free onboard ship credit, we have access to the very best offers to enhance your cruise experience
Enquire now