@parent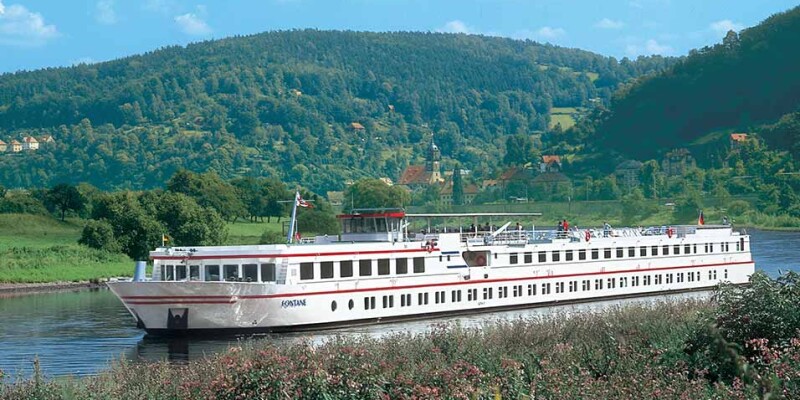 Accommodation
Accommodation on Viking Fontane includes French Balcony Staterooms Cat AX, Standard Staterooms Cat A and Standard Staterooms Cat B, C & D.
Dining
The ships' dining areas are hospitable and inviting; the service is friendly, attentive and personalised. Menu selections include regional dishes and contemporary cuisine to offer a variety of flavours designed to suit any palate. For breakfast enjoy fresh croissants and a cappuccino or try something from the buffet. Lunch can be a casual affair and dinner can be enjoyed Al Fresco with your friends or relax in the restaurant with an open seating plan.
Enrichment
Viking offer a series of onboard multimedia talks to shed light on the history and culture of the places you visit. Topics may include the rise and fall of the Khmer empire, the archaeological excavations at Angkor, a history of Vietnam and Cambodia, a history and culture of the Champa people, a key words and phrases in the local languages. These presentations provide a context for your own observations, enhancing your travel experience.
Hands-on demonstrations, cooking classes, traditional dance performances, and local tastings. These in-depth experiences are included as an essential part of discovering more about the places through which you cruise, and each activity is planned specifically to illuminate each itinerary.
Entertainment
Entertainment on river vessels is never going to be an all-singing all-dancing spectacular, but from the moment a colorful lion dancer welcomes passengers onboard, Viking stages a small but perfectly formed entertainment program that fills in the gaps between shore excursions.
Searching for the best deals?
From reduced fares to free flights, and from inclusive drinks packages to free onboard ship credit, we have access to the very best offers to enhance your cruise experience
Enquire now