No matter where in the world you decide to head on a cruise holiday, you can rest assured that there will be plenty to see and do each and every time your ship docks in port.
It's one of the big selling points of a holiday at sea; the fact that no two days are the same and that every morning when you wake, you'll be able to look forward to something new and different once you arrive in port.
At the same time however, there are certain places that you can visit during a cruise where the time you spend ashore simply isn't long enough to fully embrace everything that there is to see and do.
There is also a range of different experiences that might take your fancy, but which don't fit into the time you have available ashore.
If that is true, then you might want to consider adding an additional trip onto your cruise, with a number of cruise lines offering special land packages to sit alongside your main sea-based break.
If they don't, then you don't need to worry – as the team here at Get Cruising have access to all manner of additional holiday options beyond your cruise.
That – alongside our expert knowledge – means we can help to put together a complete package to ensure that you holiday delivers the experience that you are looking for.
Once such experience that is well worth considering alongside a cruise is a trip on the famous Denali Star Train, which operates from May to September on a route from Anchorage to Fairbanks.
The train itself provides a luxurious way in which to see the countryside, with special dome cars on each journey offering the best views thanks to large curved windows that offer 360 degree viewing – meaning you'll miss nothing during the course of your trip.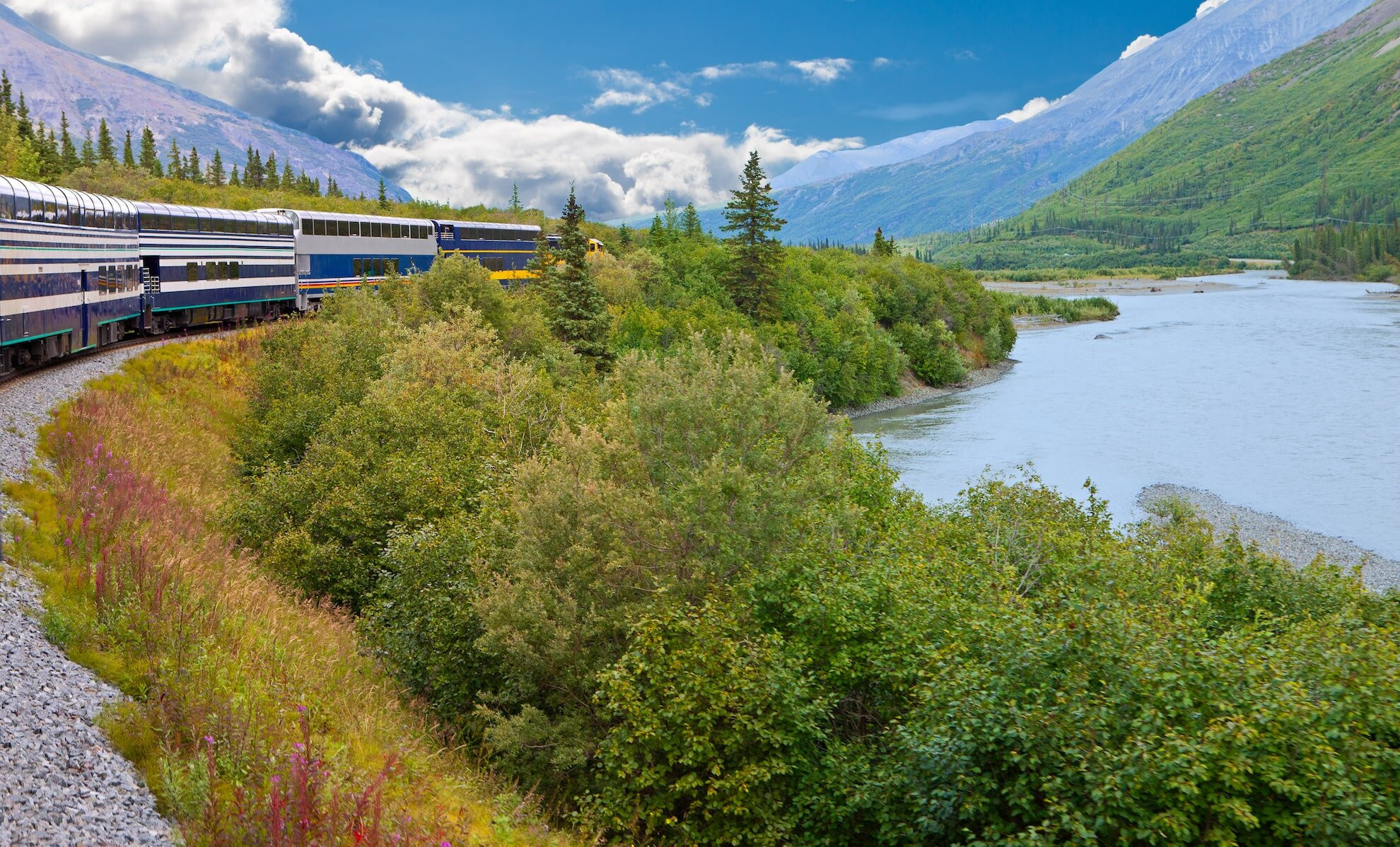 GoldStar Service includes tickets in a domed car as well as dining, access to a private bar and a tour guide who will help to point out the main attractions as you travel.
Book in Adventure Class and you'll be in a more traditional rail car but have access to a Vista Dome car during your trip.
Each morning, the train leaves Anchorage – a popular port of call for many of the ships sailing around Alaska – to begin the long journey north, which sees the train traverse some of Alaska's most dramatic landscapes before arriving in Fairbanks around twelve hours later.
At the same time, another train is setting out for Fairbanks to make the same 356 mile journey in reverse, with both trains making stops at Wasilla, Takeetna and Denali itself en-route.
Whilst you could simply sit back and enjoy the trip in one go, the best way in which to fully appreciate the Alaskan landscapes is to break the voyage down to cover a few days – thereby providing the opportunity to spend some time in each of the different places that the train stops.
Heading north, the first place where many people might decide to break up the trip is Talkeetna, as opposed to Wasilla – the place where Sarah Palin was mayor before becoming the Governor of Alaska.
Located at the meeting point of three rivers, Talkeetna is a small frontier town that was created thanks to the railroad, with the downtown area being listed on the National Register of Historic Places.
In the surrounding countryside, there are plenty of places where you can go fishing or rafting, or even book onto a special flight to give a unique viewpoint of the landscapes below.
On a clear day, you'll be able to see Denali – the tallest peak in North America – as you head out of Talkeetna and the National Park is the other place where travellers prefer to break up the trip.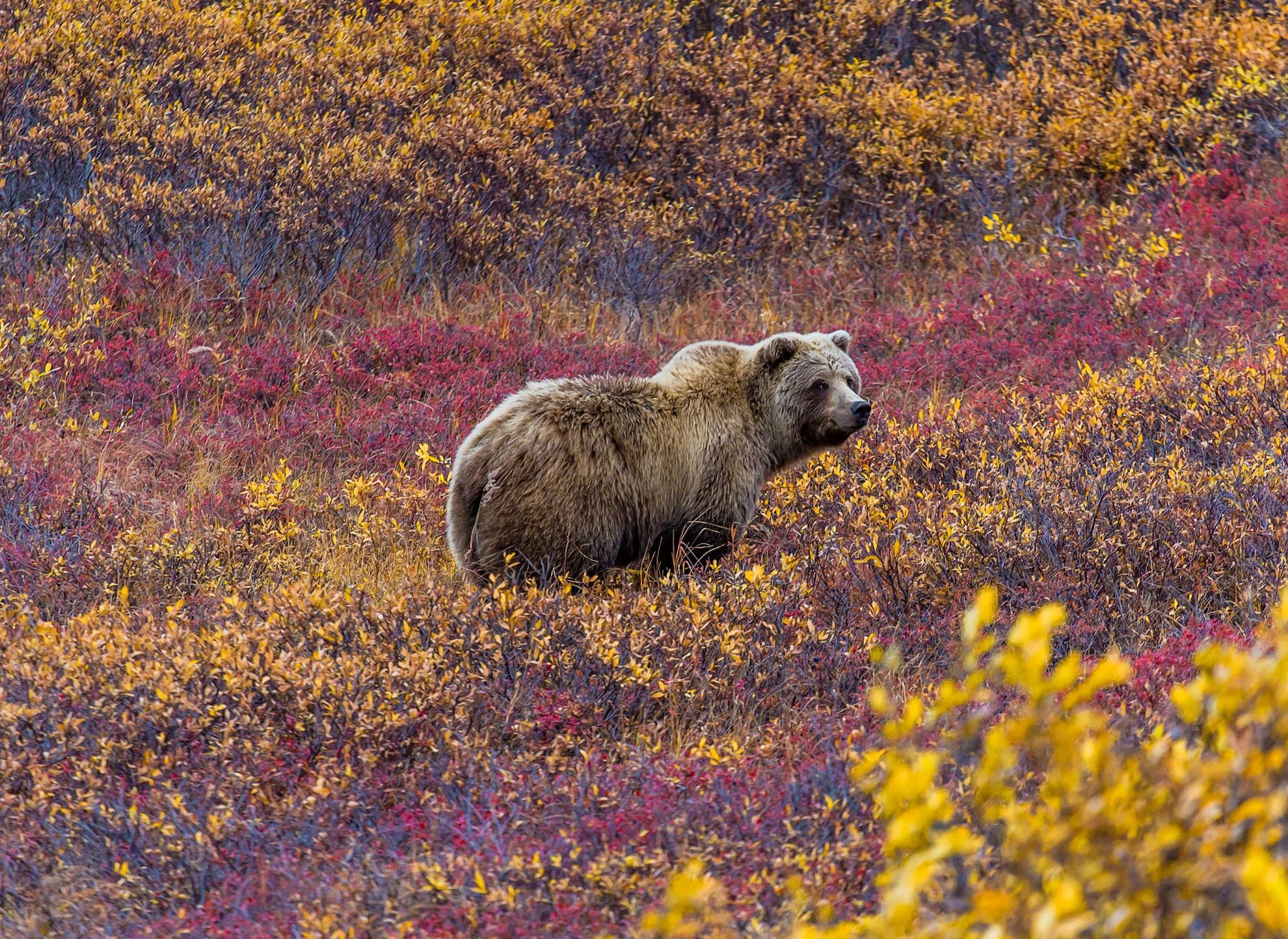 En-route, you'll have passed through wide open fields and travelled along narrow corridors of heavy forests, whilst also thundering across deep gorges on towering bridges running hundreds of feet over rivers below.
Once you've arrived in the Denali National Park, you'll be right in the heart of one of the most scenic parts of Alaska – which is saying something in a region that is famed for its stunning natural beauty.
Across the National Park you can find everything from glaciers and forests to towering mountainous peaks, with a varied range of flora and an astonishing array of wildlife; including black and brown bears and moose.
It's certainly worth spending a few days within Denali to fully appreciate everything that the National Park has to offer before heading onwards to Fairbanks.
One of Alaska's most populated cities, Fairbanks has long been a popular destination for overseas visitors who want to explore the scenic landscapes that surround the city and explore the rich heritage that dates back to the time of the Native Americans.
Anyone with an interest in Alaska's Gold Rush will also have plenty to explore, with the city having been a place where many prospectors headed in search of their fortune.
Modern day Fairbanks is now a vibrant city that has plenty to see and do, from boat trips on the Chena River to museums and galleries where local artists can show off their talents and where you can discover more about the history of this remote region.
That's before you take into account the stunning landscapes that surround the city, with clear lakes and mountain peaks waiting to be explored.
Some people will explore those landscapes by heading further towards the Arctic on special trips up famous roads like the Dalton Highway, which heads all the way up the Prudhoe Bay Oil Fields more than 400 miles away.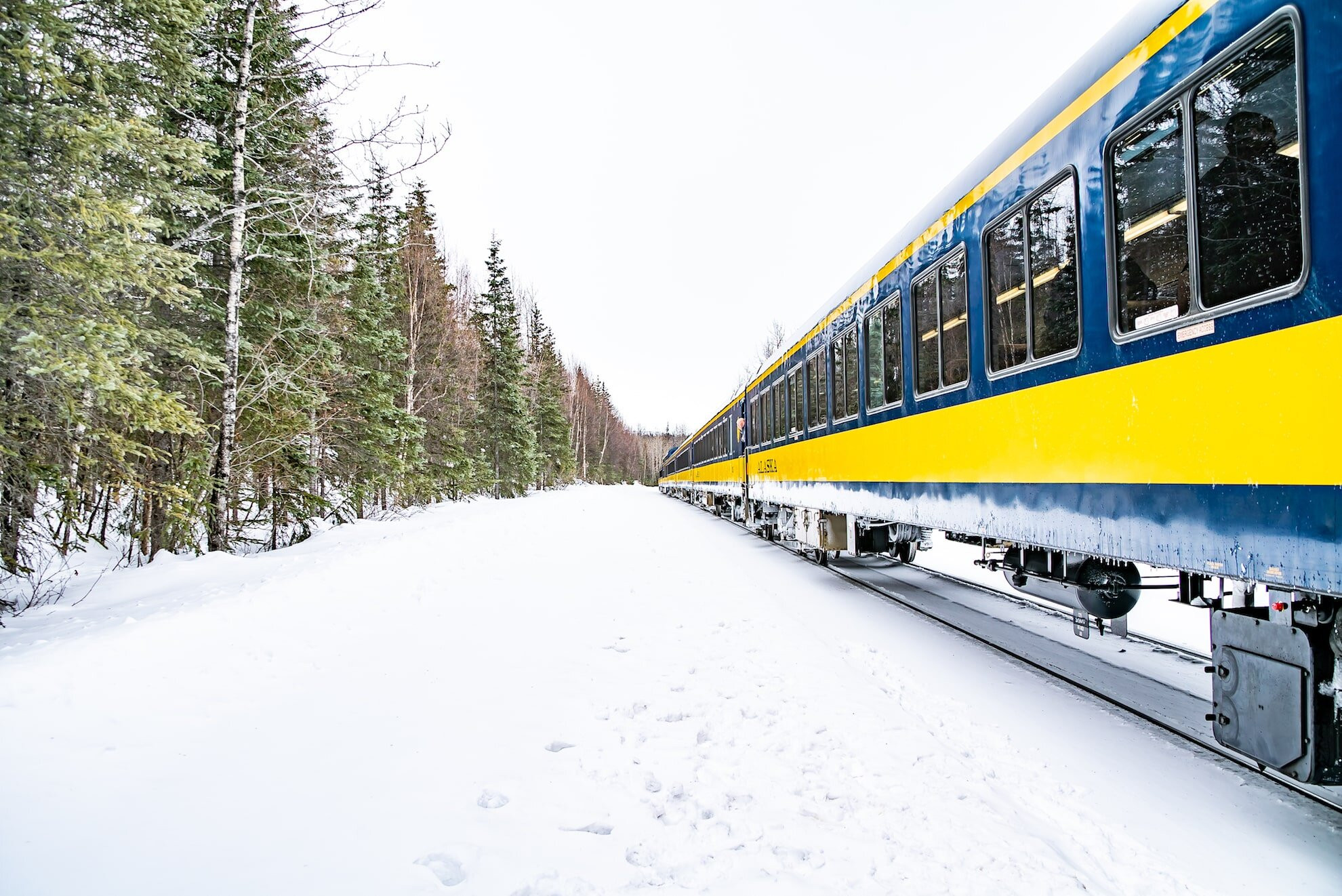 A short trip on part of the isolated route will result in the chance to see more of the native wildlife, whilst there are a number of small towns and villages where you can see another side of Alaskan life.
Whilst the Denali Star is the most famous train journey in Alaska, it's far from the only option should you be on a cruise that visits the region.
The Coastal Classic runs from May through to September and connects Anchorage and Seward on a route across the Kenai Peninsula, with the Glacier Discovery taking a similar route south but only as far as Whittier and Grand View.
Travel during the winter months and the Aurora Winter Train connects Anchorage and Fairbanks.
This trip is particularly popular but it provides a chance to catch the stunning sight of the Northern Lights shining across the sky, with Fairbanks and its surroundings being one of the best places in the world in which to see the Aurora Borealis for yourself.
Should you fancy a trip on the Denali Star – or one of Alaska's other scenic routes – then get in touch today and we can help you put together a package alongside your latest cruise adventure!