Situated in North West Texas around 50 miles or so from the city of Amarillo lies the small city of Hereford.
Home to around 15,000 people, Hereford has a somewhat unusual claim to fame thanks to studies carried out by a dentist in the 1940s into low levels of tooth decay that resulted in the city being given the nickname of the 'Town without a Toothache'.
Hereford is also known as the 'Beef Capital of the World' because of the large number of cattle farms that exist in the surrounding area; with the city being given its name because of the Hereford cattle that was featured on farms having been imported from the UK.
However, Hereford is far from the only place that will try to lay claim to being the Beef Capital of the World, with Buenos Aires being a city that is more than able to step up to the plate (so to speak) and provide some pretty stiff competition…
For a start, Argentinian's are pretty big fans of beef, so much so that the country has one of the highest consumption rates of the meat anywhere in the world - with the average person eating more than eight STONE every year!
As a result, you won't be surprised that when you head for Buenos Aires, beef dishes - particularly steak - will be the main draw on the menu of restaurants right across the city….
The popularity of beef in Buenos Aires, and in Argentina as a whole, can be traced right back to the time when Spanish explorers landed in the country in the 1500s and brought cattle with them.
Because the fertile lowlands of the Pampas were ideal for grazing cattle, it didn't take long until numbers started to rise and as the years went on, a thriving market developed - with Argentine beef becoming hugely popular across the globe.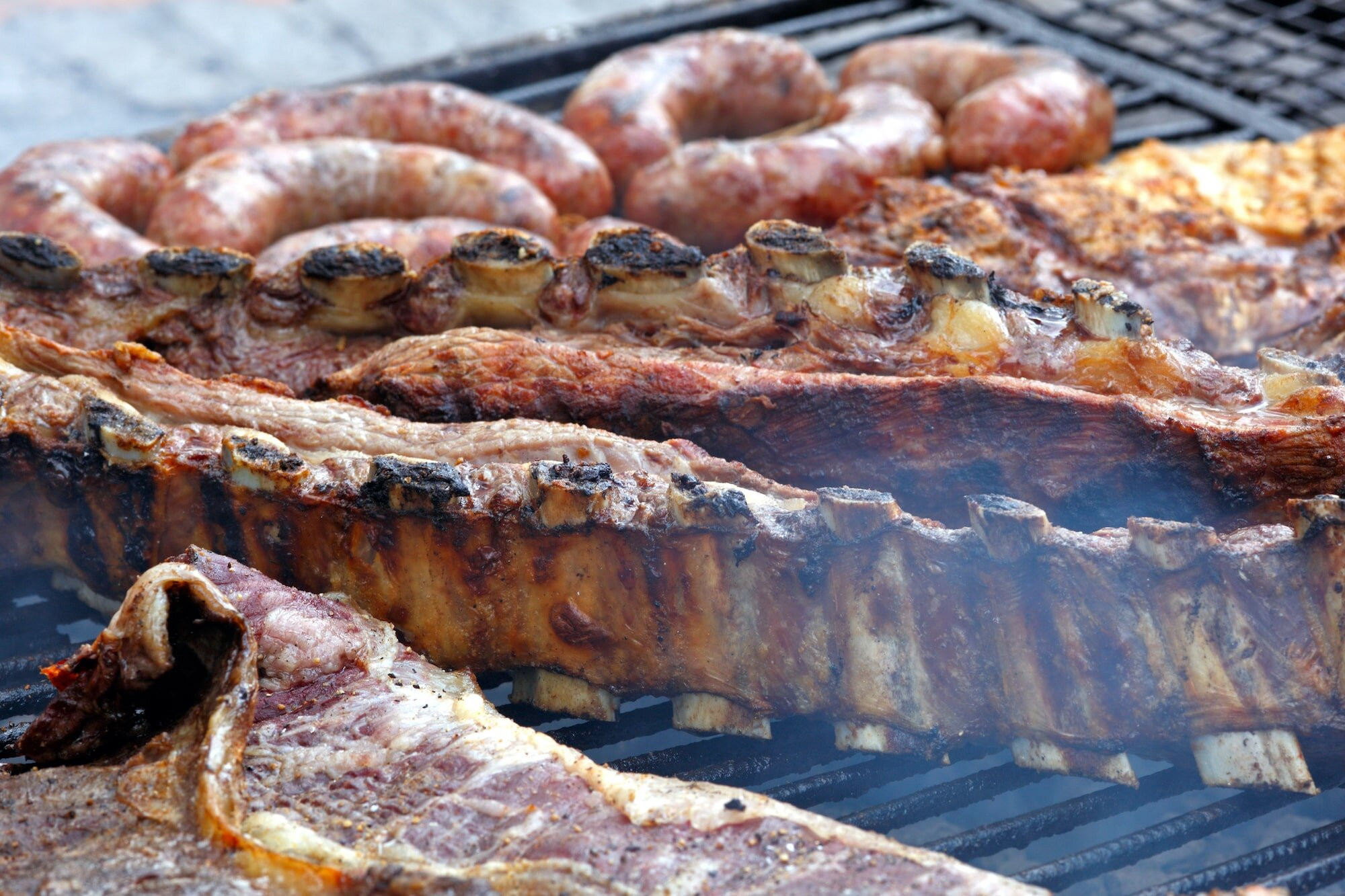 It even led to meat riots in Santiago in the early 1900s, when the Chilean government introduced new tariffs on cattle imports from Argentina that resulted in a rise in prices - which had dropped when a new railroad from Buenos Aires made it more feasible for meat to be brought in from abroad.
The reason why Argentine beef has always been so popular is because of the high quality of the meat that comes from cattle that has been grass-fed in the Pampas region, which is widely regarded to be more flavourful and nutritious than beef produced by cattle that is grain fed specifically for the food chain.
Sampling the tender meat for yourself is sure to be the highlight of a trip to Buenos Aires, where you can full embrace the smoky flavours that come from steaks being cooked slowly in a traditional stone grill known as a parilla - rather than cooked quickly on a hot flame as would be the case back home.
You'll also be able to choose from a much wider selection of cuts than you would get back home, where sirloin, rib eye, T-bone and rump are what you would usually expect to see on a menu.
In fact, the choices when you head into a steak house in Buenos Aires can be a bit baffling because of how many there are, which will include the cuts of meat that you are used to and some that might never have crossed your mind.
With that in mind, here's our quick guide to what you'll want to look out for on the menu.
Bife Ancho:
This is what you'll know from back home as your prime rib eye cut of meat, which will be packed with flavour and one of the more tender options on the menu. You might see Ojo de Bife - a simple rib eye cut - in its place.
Angosto:
Packed with taste, angosto steaks are the sirloin cut that is universally popular.
Picaña:
Similar in texture to the angosto, the picaña steak is from the top sirloin cap and is famed for its strong flavour.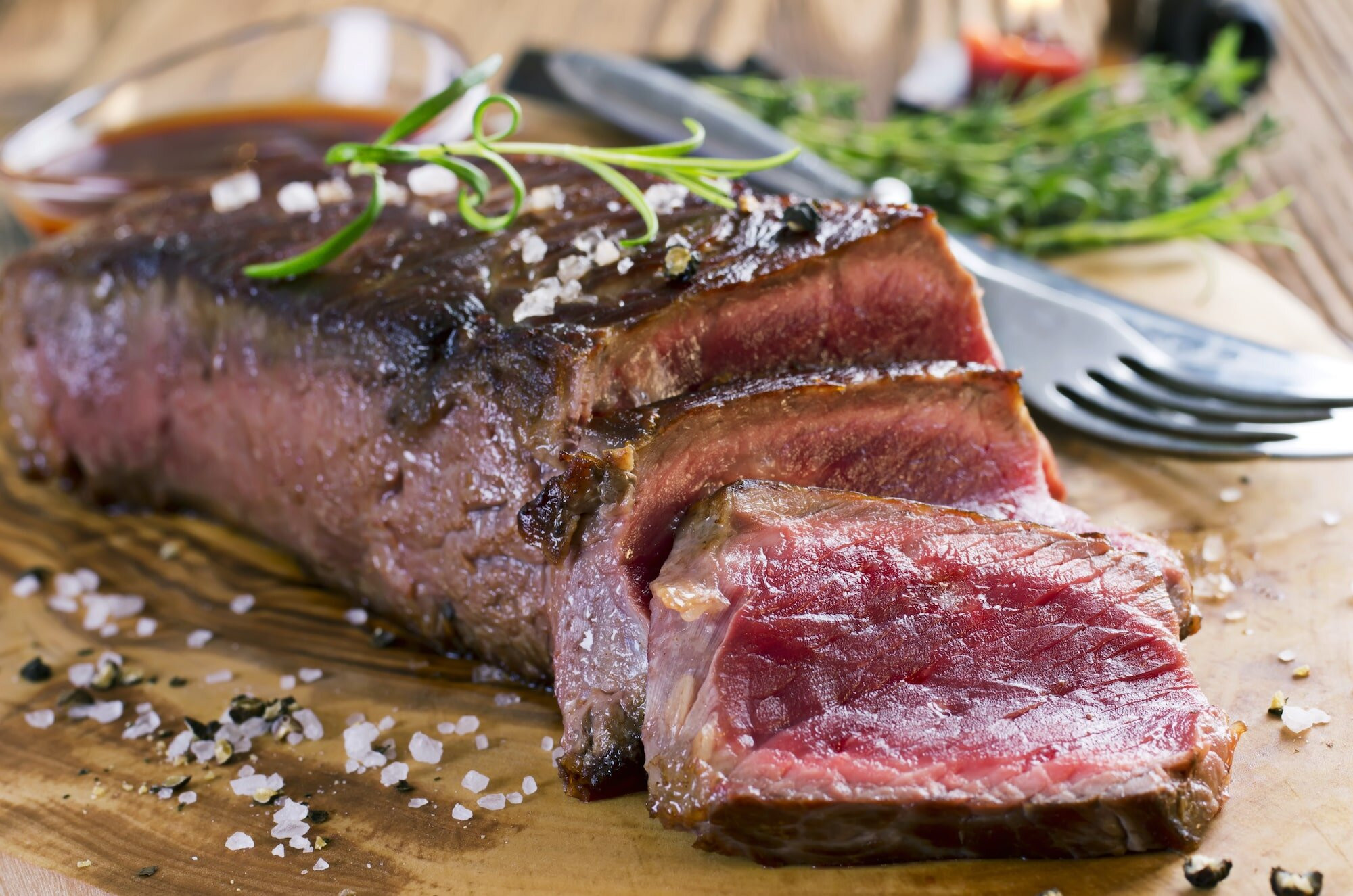 Cuadril:
The classic rump steak that offers plenty of value for money compared to some other cuts.
Bife do Lomo:
Low in fat so one of leanest cuts you can choose from, this tenderloin of fillet steak is a popular option - although it can come at a price.
Entraña:
Taken from the skirt, entraña is a thin cut of meat that can often be served as an entrée or on a sharer plate rather than on a standalone dish.
Asado:
The Argentine version of short or spare ribs that are bursting with flavour and which will usually be served crispy on the outside and tender on the inside.
Vacio:
Taken from the flank and not usually found outside Argentina, the vacio cut is something a little bit different and features a crispy fat on the outside that is akin to crackling.
Aside from the cuts of beef, you can also expect to see plenty of other traditional dishes when you sit down to eat in a restaurant, whilst quick treats like empanadas, chorizo and morcilla (a blood sausage similar to black pudding) are ideal to grab on the go as you stroll through the streets taking in the sights.
Of course, if you are sitting down in a restaurant to sample the very best in Argentine cuisine then you'll need something to wash it down with and in Buenos Aires, you'll have the chance to sample some of South America's best wines.
The wider province of Buenos Aires is home to some of the top wineries in Argentina, which produce a varied selection of both red and white wines.
Malbec, Sauvignon Blanc, Cabernet Sauvignon and Tempanillo are just four of the wines for which the Buenos Aires province is so well known and you'd do well to sample a glass or two whilst you are in the city - or maybe even book a tour that includes the chance to head out of the city to visit one of the vineyards and see how the wines are created.
One thing that is for sure is that you won't go hungry during a cruise that visits Buenos Aires…