Music and dancing has a big part to play in South American culture and that is certainly true in Argentina - and particularly in the capital city Buenos Aires.
Argentina is famous around the world for tango music and dancing, which is widely said to have originated in some of the lower-class districts of Buenos Aires back in the 1800s.
From there, the tango dancing started to spread across the city to suddenly be a feature of events in other barrios (or districts), which meant it became popular with the large number of European immigrants who had moved to Argentina and started to call Buenos Aires home.
That resulted in tango developing in a way that brought in influences from all over the world as the popularity continued to grow to the stage where it was no longer seen just as a dance of the lower classes, but instead one that the middle, and even upper, classes would enjoy in more elegant surroundings.
Tango as an art form would then start to spread across the globe, with the golden era in Buenos Aires and Argentina running through the 1940s and 50s before a decline as Argentinians started to embrace rock and roll and swing.
It meant tango was no longer seen as entertainment for the masses until a resurgence in popularity that followed on from the launch of a special stage production all about the history of Argentine tango.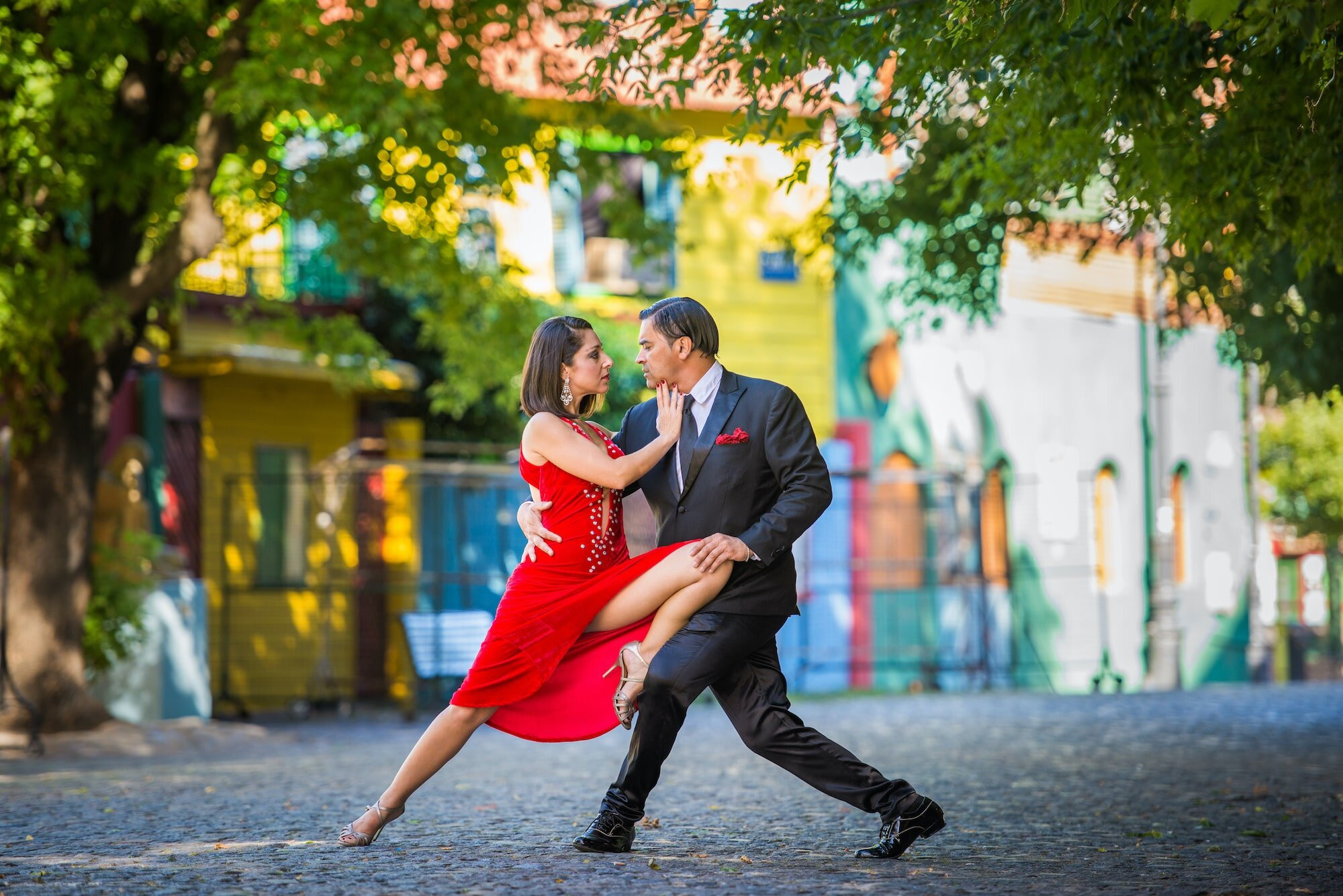 Launched in 1983, Tango Argentino proved to be an unexpected hit in Paris and then went on to be shown on Broadway - with a world tour following.
As the birthplace of tango, it should come as no surprise that the dance is a major draw for people who are visiting Buenos Aires to this day and is something that simply can't avoid as you go around the city.
Head to one of the big theatres like the Astor Piazzolla and you'll be able to sit down on an evening to watch a spectacular tango show, whilst there are plenty of places where you could enjoy a full evening of entertainment with a top class Argentinian meal followed by a live performance afterwards.
La Ventana in the barrio of San Telmo or the more intimate surroundings of Café Tortoni in the heart of Monserrat are just two such options.
That's not to say you need to book to go and see one of these professionally run shows however, with plenty of opportunities to see the sultry dance being performed on the street as the sound of tango music fills the air.
This is something that you're likely to find in areas like San Telmo and La Boca, with street performances being a key part of the culture of the city.
Depending on when you visit Buenos Aires, you could also be in for an extra special treat as the city plays host to a number of different events during the year that are linked to the tango.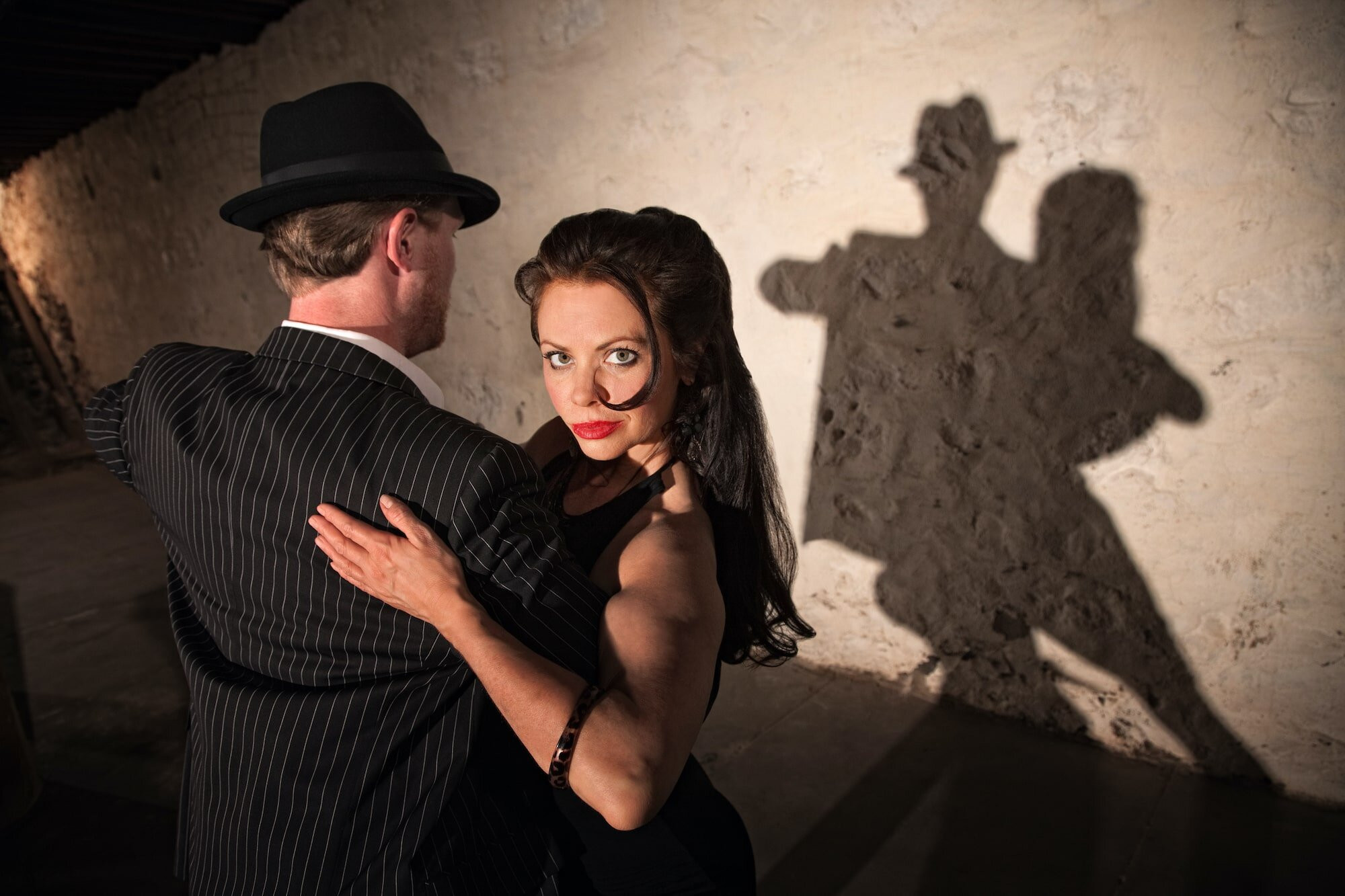 Chief amongst them is the annual Mundial de Tango, or World Tango Dance Championship, which takes place as part of the Buenos Aires Tango Festival each August. The championship runs two different categories, with Salon Tango operating to strict rules and Stage Tango providing the chance to incorporate elements of other forms of dancing into the performance.
Aside from the world championship, the festival includes a number of special free concerts and performances at venues across the city that are designed for all ages, including special events for children who could prove to be the next generation of tango performers.
Should you enjoy your tango performance, you might want to give it a go for yourself and there are various dance schools across Buenos Aires where you could see if you can master the dance yourself.
Whether you want to tango in Buenos Aires yourself or would prefer to take on more of a watching brief, it's certain to be one of the real highlights of your trip to the Argentine capital so don't delay and contact our experts today.