One of the delights of going on a cruise holiday is the variety that you'll find from visiting a wide range of different destinations over the course of your trip.
That's certainly true when it comes to cuisine, and with that in mind, we've chosen a common ten night itinerary from Venice to Barcelona so we can take a look at some of top dishes we'd recommend in each port.
Venice (Italy)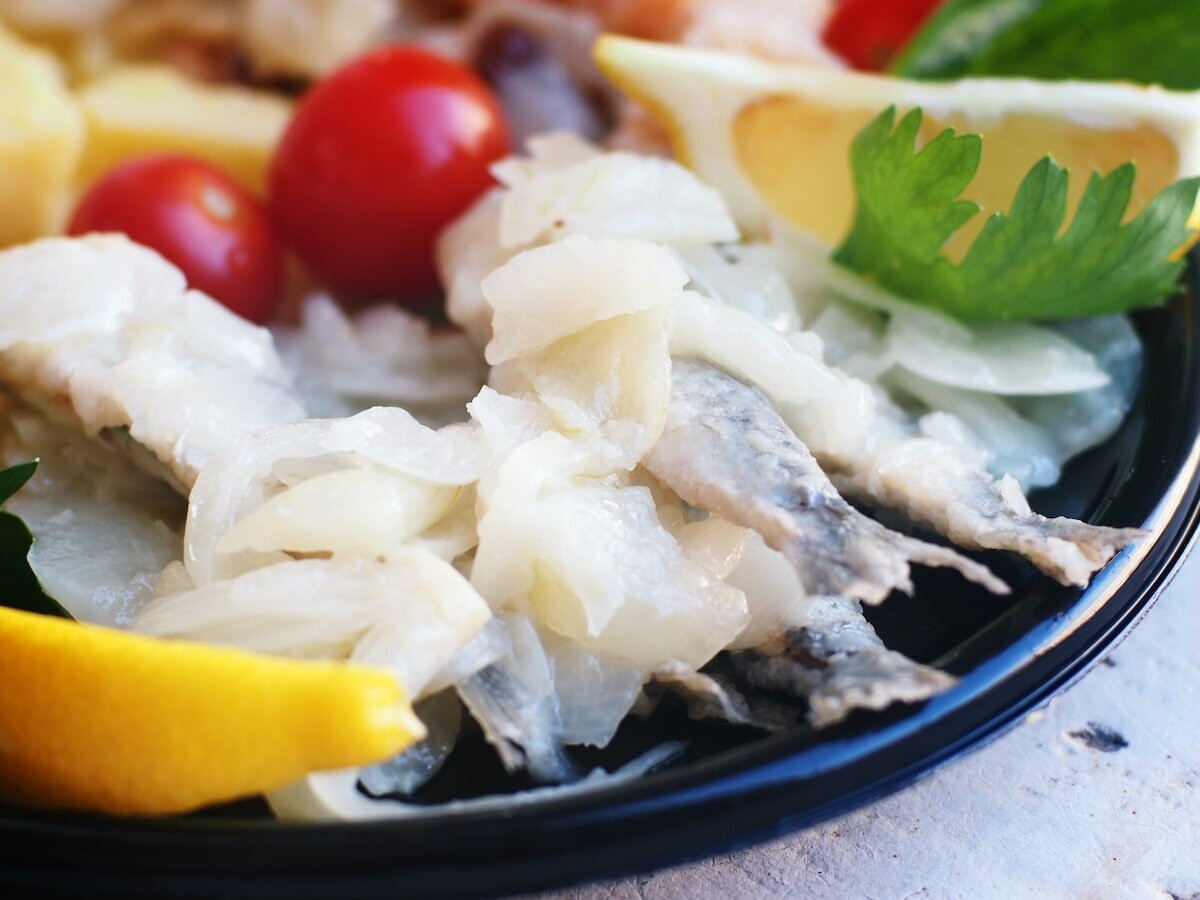 There are plenty of treats you can enjoy in Venice, and Sarde in Saor is likely to be near the top of the pile. The traditional old dish comprises of fresh sardines which are fried and marinated with vinegar or white wine as well as onions, raisins and pine nuts.
In the past, this method of cooking would have been used to preserve the dish for sailors heading out to sea but the modern day dish tends to be prepared a day in advance and is widely available to enjoy in most eateries across the city.
Ventian style rice and peas, made with pancetta, onions and various herbs and spices, is also hugely enjoyable if you want to grab a quick bite to eat.
Dubrovnik (Croatia)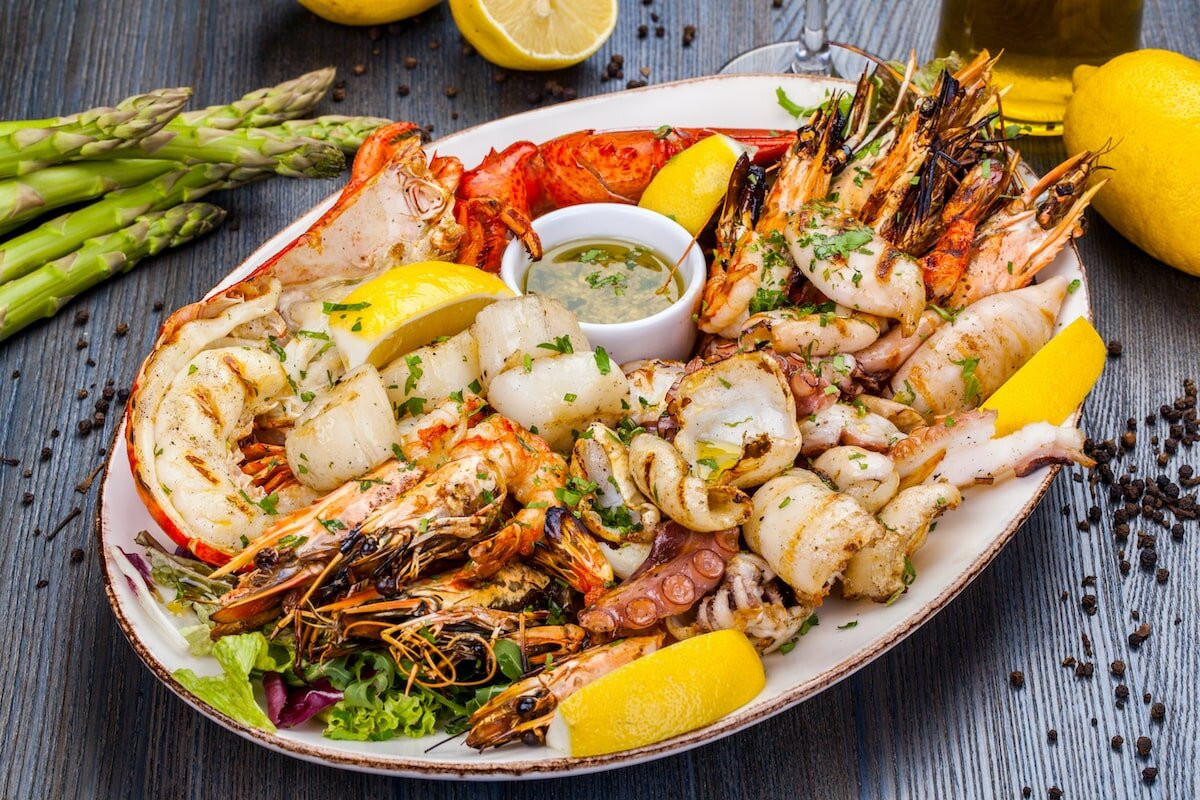 The waters of the Adriatic Sea are teeming with a wide range of marine creatures so there is no surprise in the fact that seafood is king in Dubrovnik.
Stewed mussels, cooked in white wine and garlic, are a popular dish as are fresh oysters and Crni Rižot; a traditional black risotto that takes it colour from squid ink and which can also include various shellfish.
Alternatively, why not sample a little bit of everything with seafood platter comprising of the very best produce caught fresh by the local fishermen?
Kotor (Montenegro)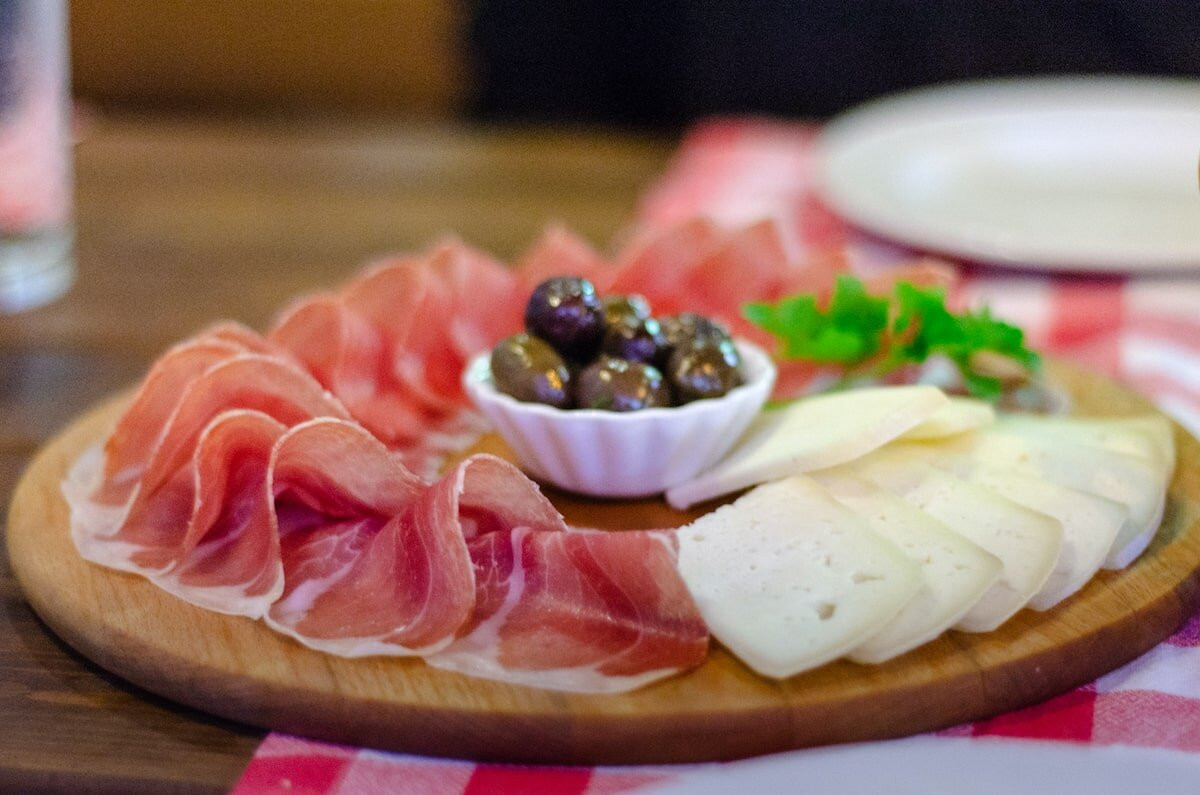 Seafood is also popular in the Montenegrin resort of Kotor, with dishes like calamari, octopus and buzara - comprising of shellfish, prawns and shrimps cooked in either a white or red wine sauce - certainly worth checking out.
Arguably the one thing to try in Kotor however is the smoked prosciutto that comes from the village of Njeguši, which is found around 45 minutes inland from the coast. The delicacy is packed with salt before being hung out to dry and then smoked before being thinly sliced and served with local cheeses and freshly made bread.
The prosciutto can also be used alongside a veal or pork schnitzel to create a Njeguski Steak.
Corfu (Greece)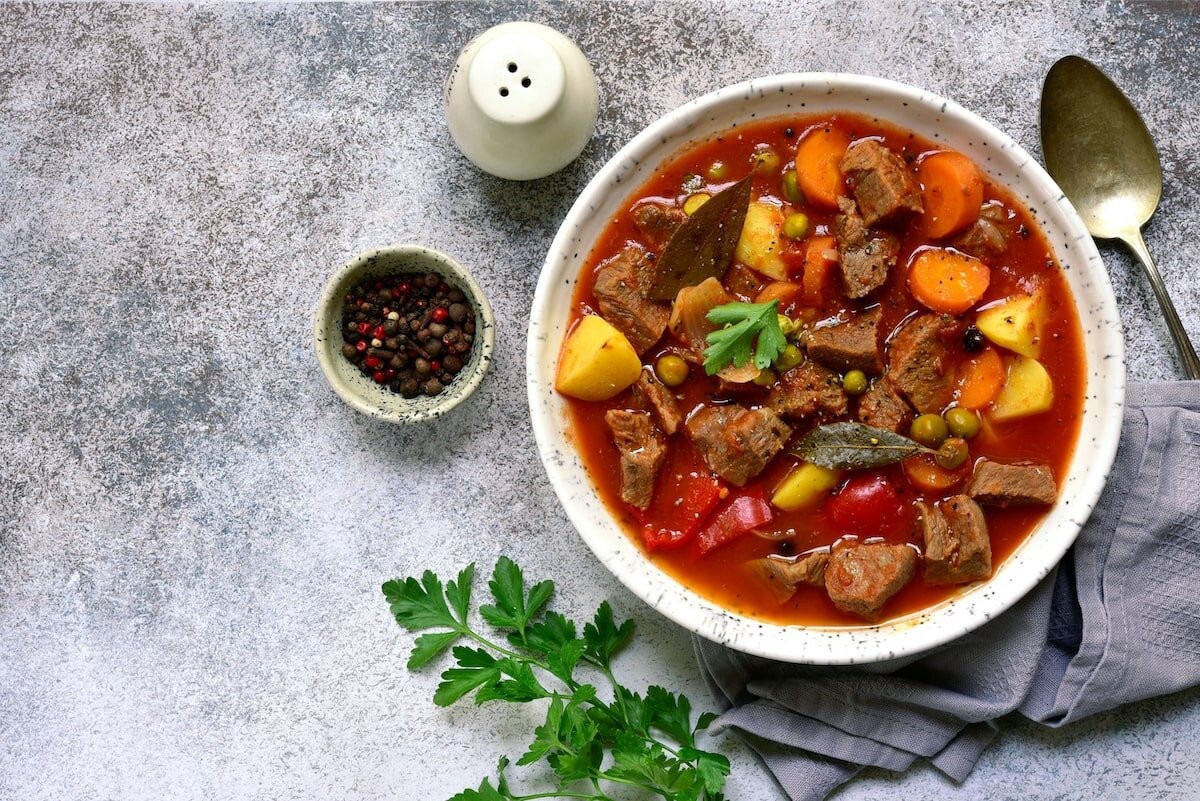 You can expect to find all manner of Greek cuisine when you head ashore on the island of Corfu but one local speciality that you'll want to sample is Pastitsado.
Deriving from the Venetian dish Spezzatino, Pastitsado comprises of hearty stew made with red wine and either beef or chicken which is then served with thick pasta.
The big difference is the addition of a unique blend of spices called Spetseriko, which help to give Pastitsado a unique and special taste. Each version will be slightly different depending to the individual chef, but tend to include cinnamon, paprika, nutmeg, cloves, black pepper and cumin.
Santorini (Greece)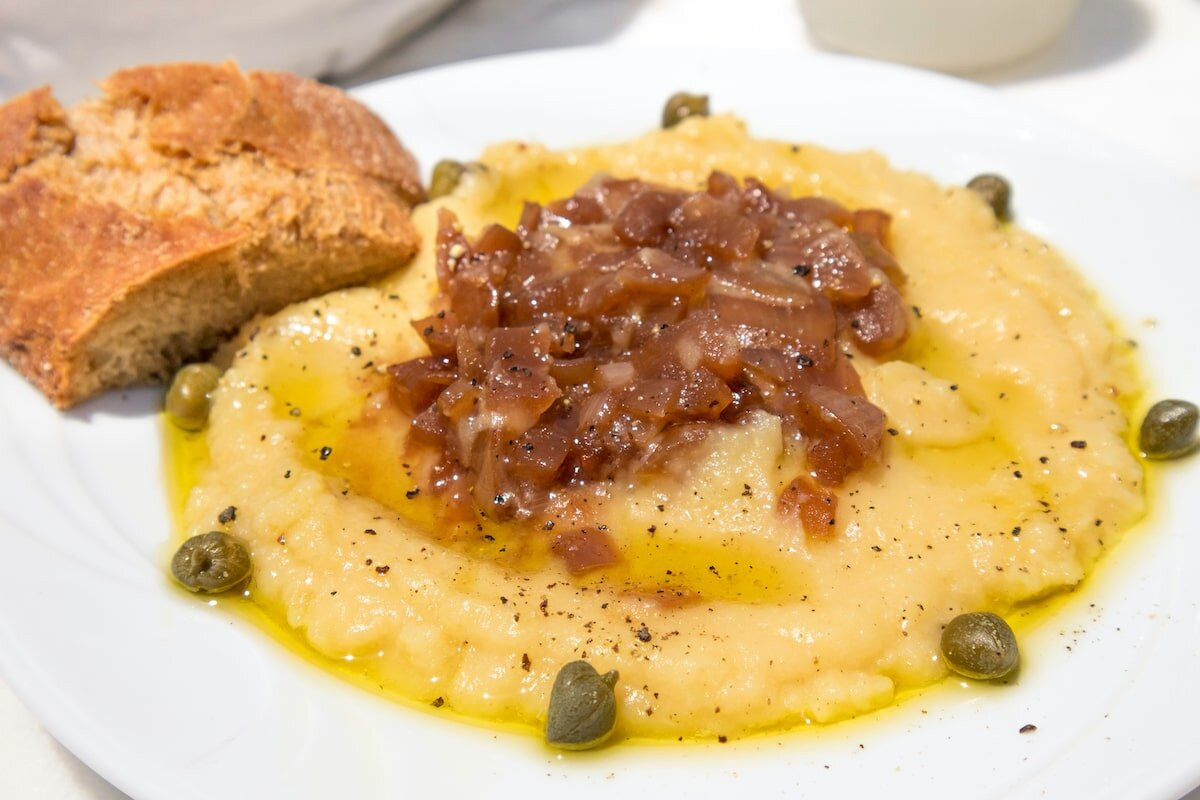 As with Corfu, you can expect to find all manner of Greek cuisine when you head ashore on the island of Santorini - but there are certain local specialities that you'll also want to sample.
One of the most popular is fava, which is made from the puree from a local variety of yellow pea, rather than from the lava bean as the name might suggest. Usually served warm with lemon and olive oil, fava can be enjoyed as a side dish or an appetiser in its own right - sometimes topped with onions and capers before being served on fresh bread.
Also worth examining as traditional tomato fritters known as ntomatokeftedes, which are made using the sweet tomatoes that are found on the island. The dish also features peppers, herbs and onions and can be served along with feta cheese.
Athens (Greece)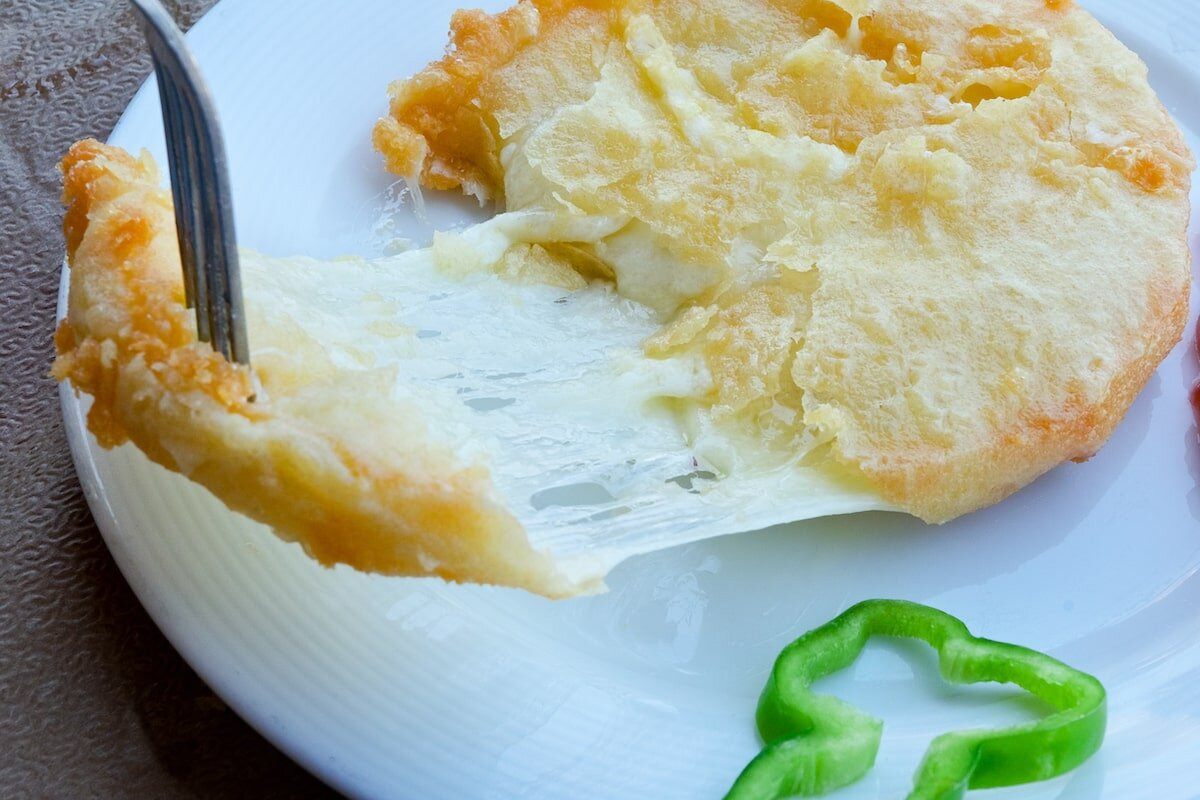 If you've been eating well during your cruise, then when you arrive in Athens it might well be time to enjoy a little bit of comfort food - and that's something you'll certainly be able to do in the Greek capital.
Souvlaki, comprising of grilled meat cooked on a stick, is one such quick snack you can grab on the go with a gyro - made up of roasted meat in a pitta - also being a quick and tasty treat.
Saganaki, a kind of fried cheese that will melt in the mouth as soon as you bite into it and spanakopita - a filo pastry dish filled with spinach and feta cheese - as two alternatives if you prefer to go meat free.
Valletta (Malta)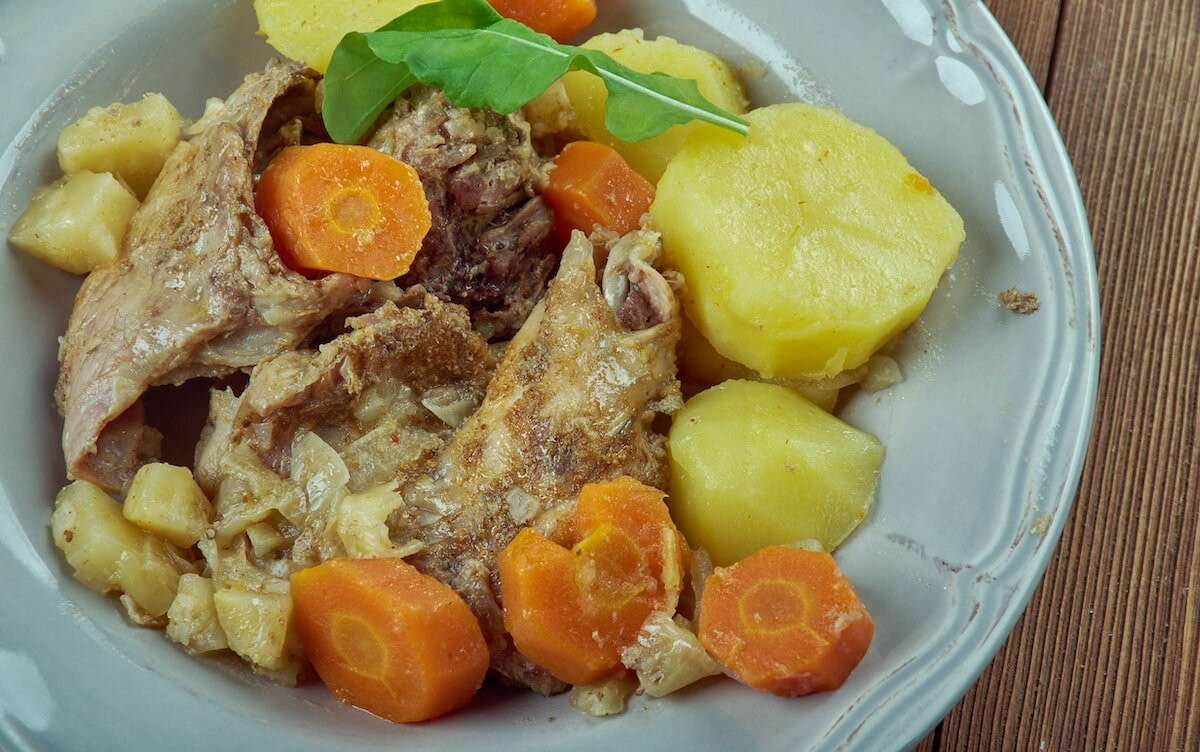 Malta is well known to be an island where you can sample all manner of cuisine, with a number of influences being reflected in the food that is available.
Stuffat Tal-Fenek is widely considered to be one of the best national dishes that you can sample whilst in the capital Valletta, although it is one that might not be to all tastes given that the traditional stew comprises of rabbit that has been marinated in wine and herbs before being cooked off slowly.
Should you prefer an alternative, then Bragioli - thin rolls of steak that are wrapped around a filling before being cooked in a rich tomato-based sauce - is sure to tickle the tastebuds.
If you have a sweet tooth and are stopping off for a coffee, then you might want to accompany it with a Qaghaq tal-ghasel, a sweet pastry filled with a treacle mixture.
Naples (Italy)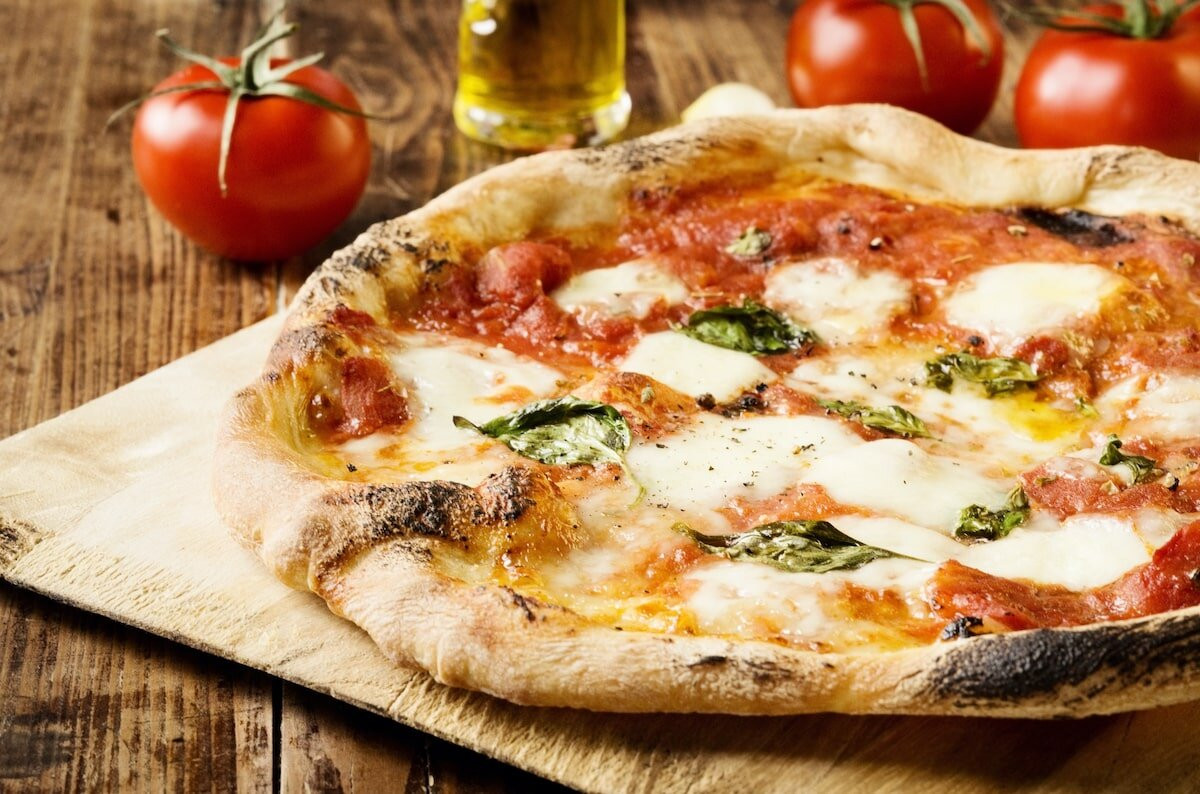 Naples is a fantastic place to sample a range of classic Italian cuisine and one thing for certain is that there is no chance of you going hungry during your time ashore!
The city is widely-regarded to be the birthplace of pizza so there can really be no better place to enjoy a slice of traditional Neapolitan - featuring locally sourced tomatoes, mozzarella and olive oil.
As with every other Italian city, you will also have no shortage of options when it comes to pasta dishes, with seafood based offerings like spaghetti alle vongole - featuring white wine and clams - and seafood risotto being two of the most popular.
Rome (Italy)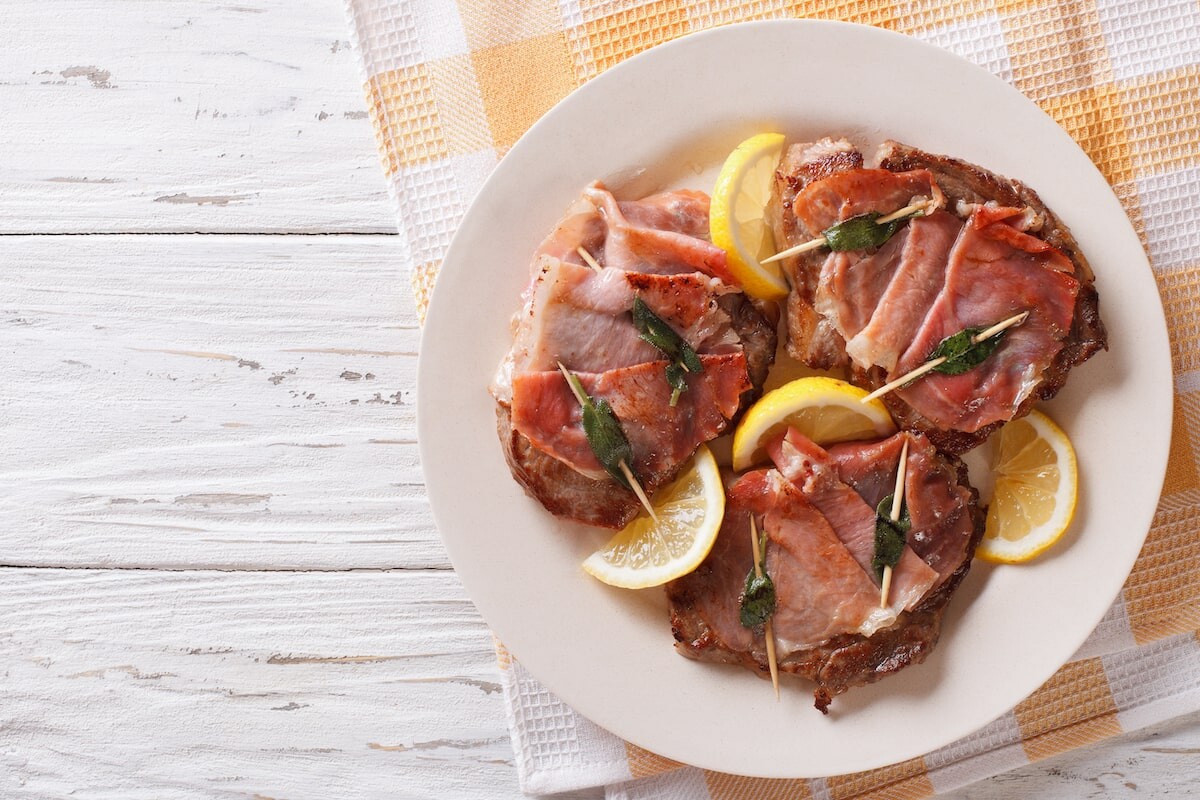 Pasta is once again a major draw when you arrive in the Italian capital Rome, with traditional Spaghetti alla Carbonara created from bacon, eggs and pecorino cheeses being unlike anything you are likely to have sampled back home.
Saltimbocca alla Romana, veal wrapped in prosciutto and cooked in white wine, is a dish that goes all the way back to the days of the Romans as is Carciofi alla giudìa - a deep fried artichoke dish that is particularly popular amongst the Jewish community.
When strolling around the streets of Rome, you won't be able to miss the fact there is a large number of gelaterias spread across the city - and your tastebuds will certainly be thanking you once you've stepped inside to sample some for yourself…
Monte Carlo (Monaco)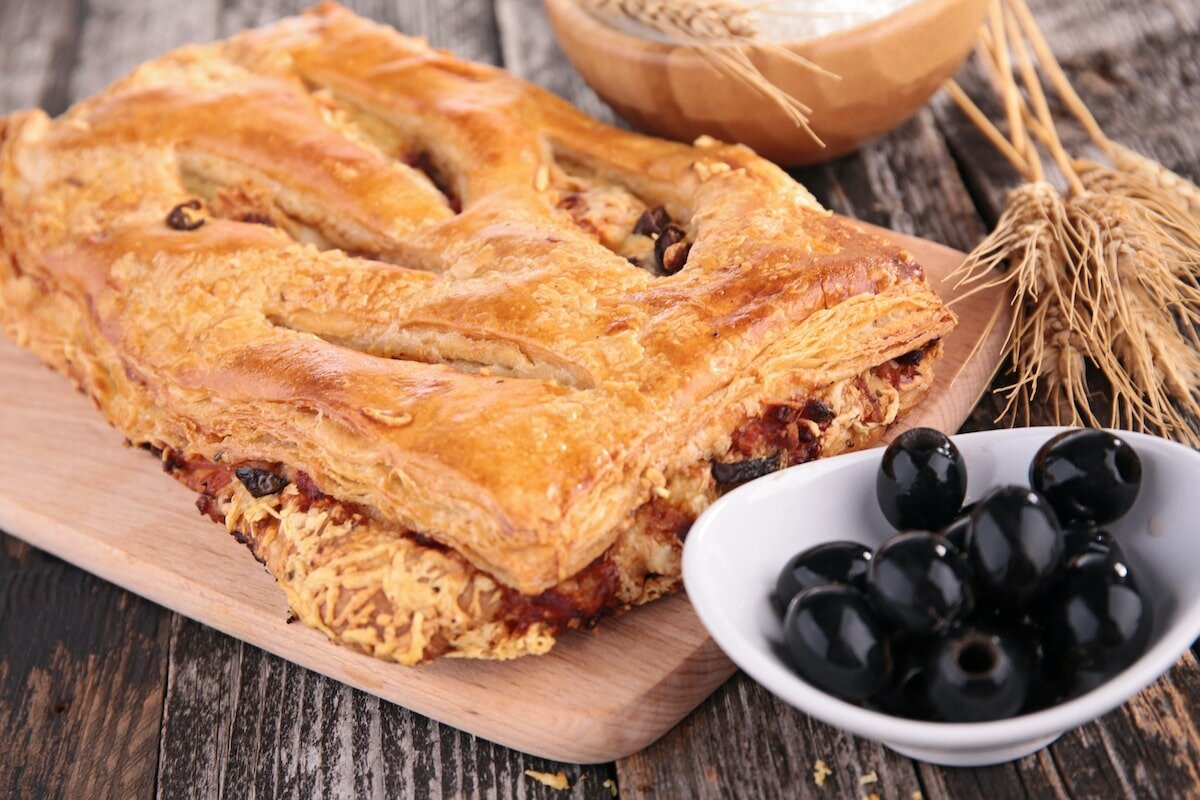 Pay a visit to the playground of the rich and famous that is Monte Carlo and you'll have chance to sample the unique cuisine that has developed in Monaco through the years.
Expect to enjoy a blend of traditional French cuisine and flavours from the across the Mediterranean such as Barbajuan, a puff pastry fritter stuffed with ricotta cheese and Swiss chard, and Pissaladière - which has developed from a pizza-like dish more commonly found in Nice into a tasty pie.
If you're looking to grab something to eat on the go, then a fougasse flatbread or socca - a creamy pancake commonly sold by street vendors - will tick all the boxes.
As is the case across the south coast of France, seafood dishes are universally popular, including traditional bouillabaisse and stocafi; a tomato-based stew made with dried cod.

Barcelona (Spain)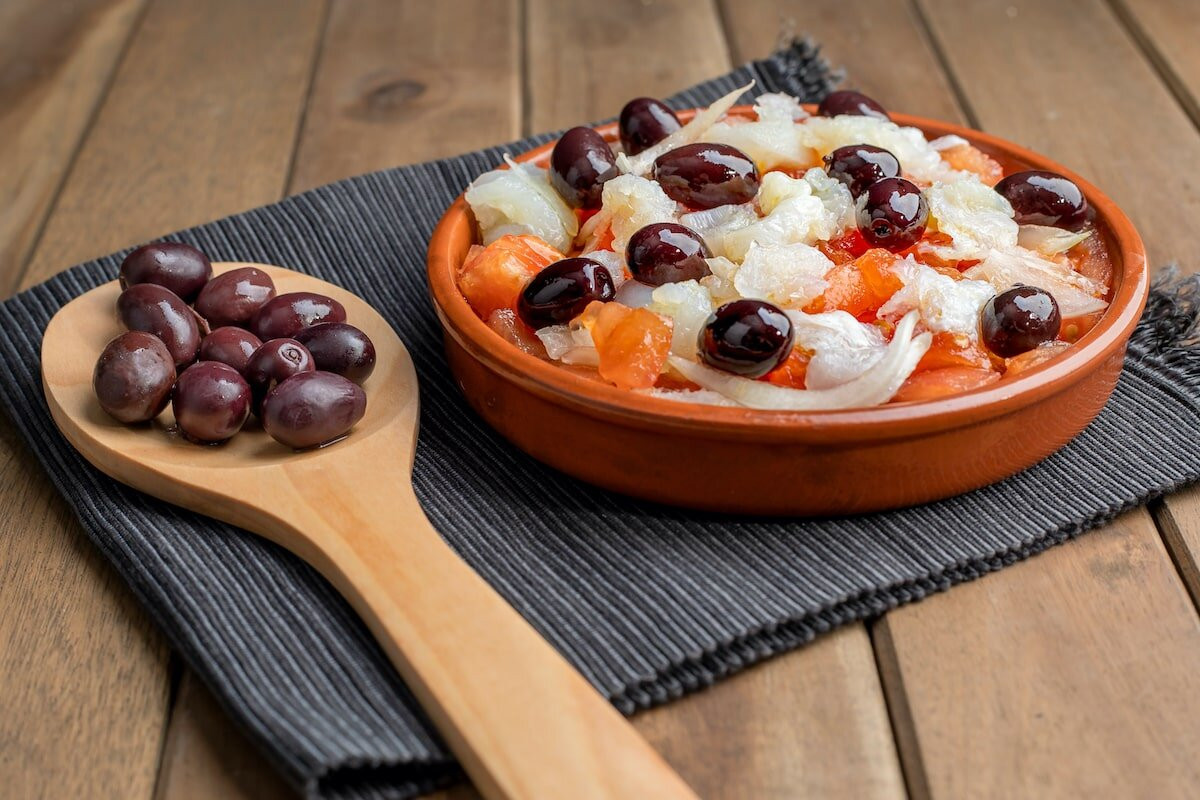 Ending your trip in Barcelona means you'll be able to sample some traditional Catalan cuisine - which once again is heavily influenced by the Mediterranean.
Dishes like Suquet de Peix and Esqueixada are popular options if you are into seafood, with the latter in particular being one of the more authentic Catalan dishes you can sample in the city - and one which goes down well with a glass of locally produced wine!
Pork is an important ingredient in Catalan cuisine so dishes including escudella and botifarra are worth sampling, whilst vegetarians will enjoy the traditional dish of Escalivada, which comprises of various roasted vegetables that can be served fresh bread alongside home-made allioli.
Whilst on Spanish soil, sitting down to tapas is the ideal way in which to sample a little bit of everything that Barcelona has to offer.